A concept by Nilijah Williams was conceived out of the desire to be able to provide gorgeous hair without sacrificing hair health.
What We Do
Our Salon
Thank you for choosing The Beauty Boutique! Our goal is to provide you with the highest quality hair and skin care services along with an extraordinary salon experience. In order to maintain a relaxing salon environment we ask that you not bring guests who are not being served. Children are not allowed unless they are being serviced. For everyones comfort there is no eating in the salon.
Services
Our Services
We offer a wide variety of hair care services, catering to all hair textures and lengths. While we are natural hair advocates, healthy hair is our main focus! We don't just focus on hair, our skin care services provide a relaxing experience while maintaining your flawless skin. Ask about our package deals available for proms and weddings. We are here to serve you.
Packages
"Thank you for supporting The Beauty Boutique!

Nilijah Williams

Founder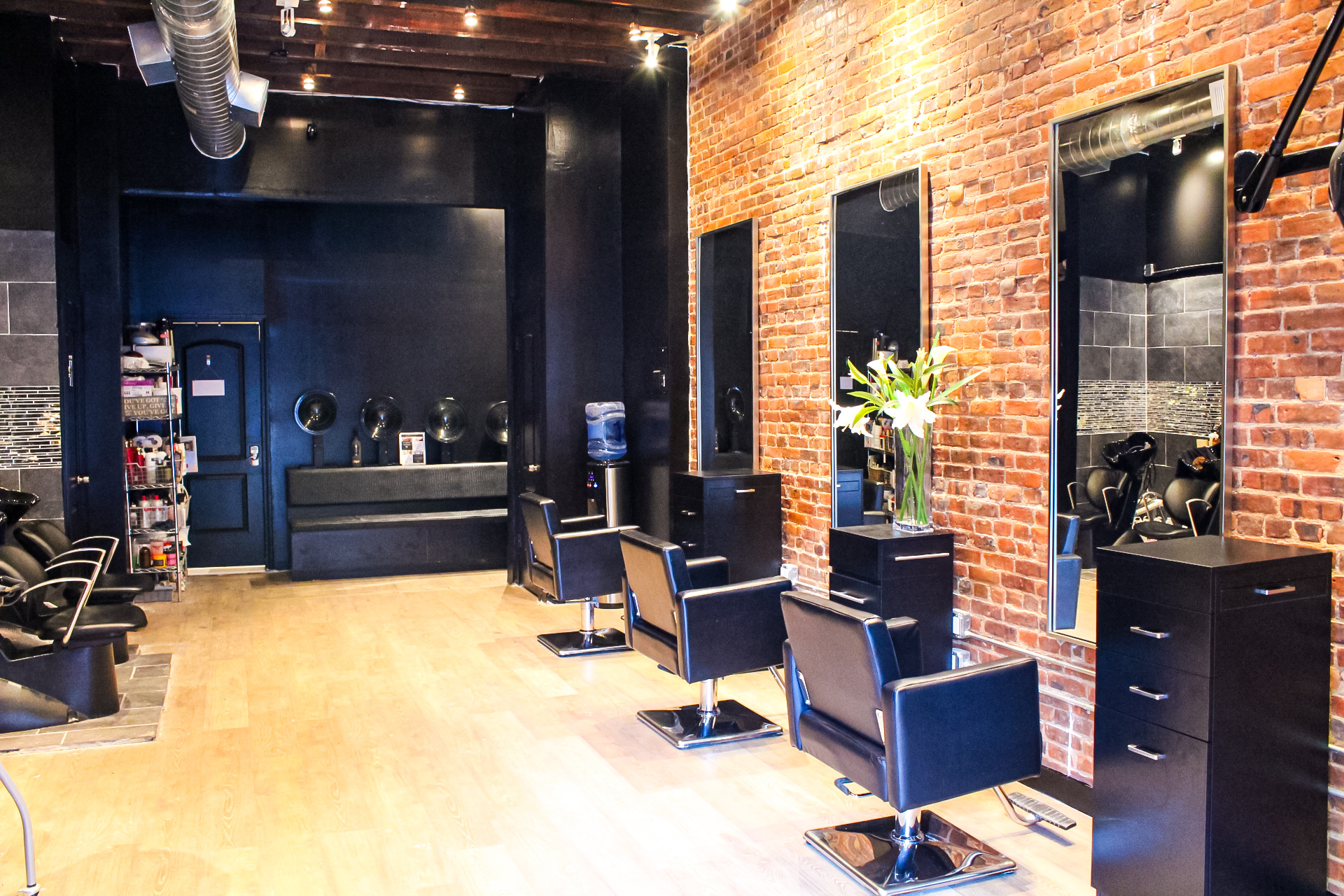 "I always come to the beauty boutique for my looks, Nilijah is super experienced and always knows how to style me for any occasion! She can do anything from a sleek bob to a snatched pony or a quick weave. Nilijah is very attentive to my hair's condition and growth status which is crucial. I love the atmosphere at The Beauty Boutique and always recommend it to my girls when they need a hair slay."

Tiffany Knighten
"I started going here after a friend told me about their excellent color services. So on my birthday I went and was blown away. I left feeling like a new person. Orlando is so sweet, personable and you can tell he really understands hair care."

Marsha Boyea
"I love this salon. Since I've been coming hear my natural hair grown more healthy and better. I recommend their services"

Confessions Video Blog Series
"I've been going to The Beauty Boutique for years and I cannot rave enough about Nilijah and her talented team. I love the vibe of the salon and the fact that after traveling 90 minutes from NJ for my appointment I don't have to wait. The service is impeccable and I would definitely recommend the salon."

Karen Vaughan
"Love this salon! They always do an amazing job and very professional. They promote healthy hair and will educate you about your hair needs. Great salon!"

Lin Lin
"Some many words describe ''this salon; meticulous, elegance, style, care experience. If you're looking for a salon that takes pride in the way they treat your hair, this is where you should be having your hair done. Once you go to Beauty Boutique you could never go back. You know what they say ( wants you to black). The best stylists by far."

Cindy Valdez
"TBB consists of pure vibes with the most professional stylists. I left with my hair feeling soft, bouncy and as healthy as ever. I would highly recommend and I will be returning to keep my hair in this state of HEALTH! They also educated me on how to maintain my hair in between visits. That's priceless! Great start into the new year. Thank you! 🤩"

Kiara Allen
"I've been going to Nilijah for about 13 years, and she is a fantastic stylist!! I always leave The Beauty Boutique feeling confident and renewed! Nilijah is very kind and very gifted with her craft. Thank you for always being kind, and the fantastic stylist that you are!!"

Amina Davis
"This woman right HERE!!!!
She has me right!!!! Used to go to her back in the day… rekindled with her recently and WOW!!! She still has that magic touch! Came here needing to feel lifted up… I Love my hair!!!!!
she's a whole VIBE!!! Thank you Nilijah✨"

Rahimah Yoba
"LOVE The Beauty Boutique! Nilijah not only gets your hair done right but also drops gems of wisdom!"

Michel Ntiri
"I always leave with such confidence when walking out the door. Look at those curls… just effortless! You are in great hands with Nilijah. The salon is very professional and a great vibe in the heart of Brooklyn."

Sacha Noelle
"Kind hearted, knowledgeable and slays every time. Thank you Nilijah for keeping my hair healthy and beautiful."

Nyree Murray
"Had my first silk press in 3 years and I had a great experience. I will be back to keep my hair healthy!"

Stephanie Spann
"I have known Nilijah for over 20 yrs. Her artistry as a professional hairstylist speaks volumes like no other. She overkills every single style she creates and makes it her own, leaving her clients feeling like a brand new person. Her custom coloring, silk press, custom wigs, hair products are absolutely PHENOMENAL.. She is Brooklyn's Finest.. Her hands are a gift to making your hair grow.. Her craft as a Stylist speaks for itself. I LOVE HER!!! The best Salon in Brooklyn, NY..."

Lakecia Cox
"I absolutely L O V E this salon!! This was the first salon I came to after I made my transition to natural and not only was it an enjoyable experience but it was a learning experience! Nilijah and Orlando have educated me every single time about the beauty of having and caring for natural hair!

I have had shampoo/conditioning, coloring, trim and silk press services from both Nilijah and Orlando and my hair 1) always looks bomb and 2) I always feel good about myself because they take so much care and the time to make sure you're walking out better than you walked in.
There is no better mother-son duo in hair, PERIOD!"

Tahswanna Davis
"I've been coming to The Beauty Boutique for five years now. Prior to coming here, I had the same stylist for twenty years. So you can imagine how nervous I was to try someone new. I'm thankful that I walked into the salon of a well skilled professional stylist. Always attentive to growing healthy hair first! Great service, great people. Love them!"

Lynn Murdaugh
"At first sight, the floral bouquet in the window is eye catching while maintaining a tasteful presence. The salon is modern and chic with top of the line products and hair tools. They offer pretty much every service you can think of … color, cuts, braids, wigs … you name it. Also! A full service spa is connected to the salon. It's not easy to find a state of the art laser in Brooklyn. This is a one stop shop. I will def visit again"

Tai A.
"I've been a client of this salon and top stylist Nilijah Williams for 15 years. I absolutely love the service I receive at this salon, my daughter too! This is my one stop shop-whether a wash, deep condition and set, a short sassy cut and color, extensions or handmade wigs styled just for you. I'll never go anywhere else. Hands down one of the best customer experiences ever and trust...you will LOVE your hair afterwards!"

Angelerin Glover
"I've been with THE Beauty Boutique eight years. My entire transition process was not what people on social media made it out to be. Nilijah is a hair care professional first and foremost. That is the most important thing when you decide to transition back to your natural hair.

Her post-salon 'after care' advice is the best. Satin pillowcases, products, brushes, maintenance, etc is the icing on the cake when you leave the salon. She takes PRIDE in her work: styling and hair care.

The salon environment itself lets you know that you are dealing with a professional. The Beauty Boutique is IMMACULATE and serene. You feel relaxed and the panoramic view is spectacular.

I travel all the way from Southeast Queens and it's ALWAYS worth the trip. And did I say my hair grew LONGER once all the relaxer was gone?"

Stacey Francis
"Saying the salon is beautiful would be an understatement! I love the open layout of the Beauty Boutique. Nilijah my stylist was very nice and talked to be about hair maintenance and suggested an few tips for me to maintain my silk press. This was my very first time doing this style as a natural girl of only two years and I'm sooo happy I waited to found Nilijah and The Beauty Boutique. Although she was a little late she gave me a free deep conditioner to make up for it. I came in with coarse untrimmed hair and left with big bouncy juicy curls! A hairdresser of integrity and patience I can say for sure I will be returning in three months for my "duster" as Nilijah calls it. Go to The Hair Boutique for all your hair care needs and styles. You won't be disappointed!"

Devaney Brown
"Great place for getting your natural hair done. The stylists know how to manage all textures and damaged hair. I've been natural for almost 2 years thanks to them! My hair is getting back on track to being healthy because of The Beauty Boutique
*Support Black Business*"

Synovia G.
"Outside of how chic the salon is and the great vibe that you get from being there, you actually have knowledgeable hairstylist that actually cares about your hair health and growth. I've been a client of theirs for over 2 years started with a big chop and now my hair is literally down my back. I'm so thankful for the Beauty Boutique and the magic that happened once I sat in one of their chairs."

Anadia Booker
"Silk pressed my daughter's hair a couple months ago. Such a great experience at the salon and her hair turned out perfectly. Fast-forward to when I washed her hair after, there was no heat damage to her natural curls."

Talia Peters-John
"I visited the Beauty Boutique recently for the fist time during the pandemic, I was afraid to be around people and extremely nervous however , the staff welcomed me and made me feel extremely comfortable. Everything was clean, wiped down, and professional. The environment was definitely safe. Thank you everyone for the awesome experience. My visit was amazing. Although I rarely do reviews, this visit surely deserved one."

Adrienne Nycole
"I can't say enough great things about the facial I received from Natasha! I'm so glad I found a high caliber skin care specialist who is helpful in ensuring that skin care goes beyond your appointment.. She gave me great honest advice about how to keep my skin looking vibrant until my next visit. Already look forward to it!"

Gifty